Singing from the Well (King Penguin)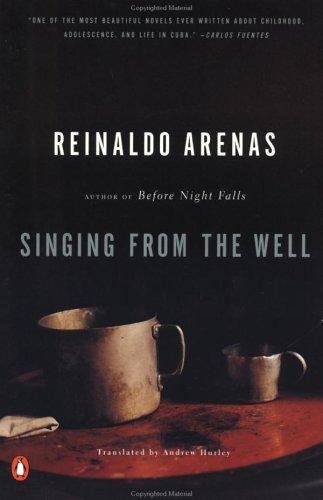 Paperback, 240 pages
Published July 3, 2000 by Penguin (Non-Classics).
His mother talks piously of the heaven that awaits the good, and disciplines him with an ox prod. His grandmother burns his precious crosses for kindling. His cousins meet to plot their grandfather's death. Yet in the hills surrounding his home, another reality exists, a place where his mother wears flowers in her hair, and his cousin Celestino, a poet who inscribes verse on the trunks of trees, understands his visions.
The first novel in Reinaldo Arenas's "secret history of Cuba," a quintet he called the Pentagonia, Singing from the Well is by turns explosively crude and breathtakingly lyrical. In the end, it is a stunning depiction of a childhood besieged by horror--and a moving defense of liberty and the imagination in a world of barbarity, persecution, and ignorance.
Subjects
Novels, other prose & writers
Fiction - General
Fiction
General
Fiction / Literary